Elite Portable Grandstand
$19,600.00 – $29,200.00 ex. GST
Experience top-tier spectator seating with the Elite Portable Grandstand, our NEW Premium Grandstand!
With an innovative new design – the Elite Portable Grandstand is a standout. Its advanced features include a raised height to ensure uninterrupted sight lines and a superior view from every seat! Its portability is outstanding with a towable sled base and fork tine access so you can easily relocate your grandstand whenever you need to. Plus we have added a full mesh safety surround, double plank footwells, fully enclosed between tiers, and a designated access walkway for enhanced safety.
Raised height for superior views and uninterrupted sight lines from every seat
Comfortably seats 55 people
Highly portable with new towable sled base and fork tine access
Fully enclosed between tiers for user safety
Full mesh safety surround
Designated access walkway
Double plank foot wells
100% aluminium construction – high durability
Available in 6m or 9m lengths
6m Overall Plan: 2780mm H x 2960mm D x 6330mm L
9m Overall Plan: 2780mm H x 2960mm D x 9330mm L
Tiered Seating Heights:
1st Tier is 510mm High
2nd  Tier is 850mm High
3rd Tier is 1190mm High
4th Tier is 1510mm High
5th Tier is 1845mm High
Watch in the videos below how portable our New Elite Portable Grandstand is!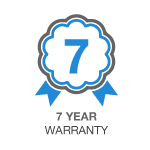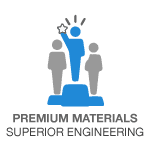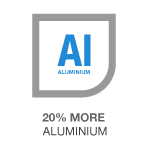 Available Downloads
6m Overall Plan: 2780mm H x 2960mm D x 6330mm L
9m Overall Plan: 2780mm H x 2960mm D x 9330mm L
Tiered Seating Heights:
1st Tier is 510mm High
2nd  Tier is 850mm High
3rd Tier is 1190mm High
4th Tier is 1510mm High
5th Tier is 1845mm Hig